SEO Strategies To Boost Conversions
While it's true that up 86% of digital marketers now believe that content marketing is integral to the success of their brands, only a small chunk of these marketers (a nominal five percent) say that they are making any headway into using their content to bring in higher ROI and conversions. 23% say that they are 'very successful' with their efforts, and a larger 50% say that they are only moderately successful with their efforts.
The problem with these statistics is they show that not everyone is able to maximize the potential of content marketing, which is unfortunate as we've seen many top influencers leverage all sorts of content to win in their respective niches. It's time to crush the wall that's separating you SEO success. Here are time-tested SEO strategies to start boosting your conversions today.
Familiarize Yourself With Your Users
Each market has its own peculiarities when it comes to content – the question is, what type of content consumers do you have on your hands?
To know what kind of content you can present your audience means you have to get in closer: how much do you know about them, at least the basics that will help you determine the type of experience that they would love?
Using SEO tools provided by SEOEXPLODE will give you access to vital information like: age, gender, geographic location (up to the exact cities they belong to), profession, approximate income, amount spent per month, historical data on the types of information they like over the past few months, pain points, etc.
When you become more familiar with these data, you will then be able to accomplish the following:
– Produce content that people will like, comment, and share – yes, even outside the realm of Facebook and the current most popular social media platforms.
– Discover which social channels your audience uses more frequently. There is no 'catch-all' answer for this one. Some people like using Facebook, while others frequent Twitter more. You can't guess – your decision to use particular social channels must be based on actual data.
– Understand when they look for products and services, and when they actually buy. The buying cycle is determined by consumer behavior online and search intent. Analyzing search intent is essential to businesses that rely on constant sales to stay afloat.
Collect and Analyze Everything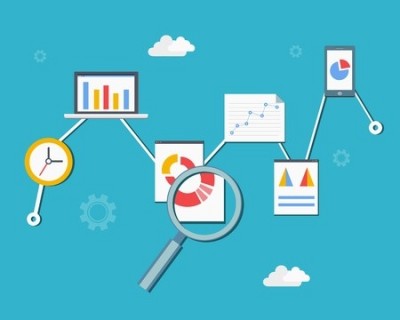 The first thing that you should be analyzing should be your website and what it currently offers to your audience in terms of experience and content. Have you ever stopped to analyze which pieces of content are garnering more views, comments, and shares?
There is plenty to be understood in the context of discovering what people actually like about your website. Focus not just on the topics of the content, but what you did different for people to like the content in the first place.
Did you offer a free podcast? Is there a video in there? Was the content in the form of a list? By looking at the data and comparing the past performance of your older content, you will see if your efforts are approaching levels of better connection with your target audience or not.
When you are done analyzing your website, it's time to move outward, so you can start seeing what other people are reading and publishing. This phase of your data collection is called content analysis and what it essentially entails is finding out what trending topics are currently being shared and read by people, across different platforms. When you collect data, you are not just going to look at the traditional websites and blogs, you would also have to look at online forums, discussion boards, and other places where people with similar passions and interest agglomerate to interact with each other and share information.
Make Information Social
"Making information social" is a great catchphrase to remember when you are performing this type of research because what you want is to become a real part of the many communities that sprout around specific interests in your niche/s.
The information that you will gather from your sojourn into the many communities in your niche will help your content development team create new articles, posts, images, and video content that will resonate well with your target audience.
Core Keywords and Long Tail Keywords
But the task is not yet over. After collecting topics and trying to understand the shift in the information trend for your niche, the next step is finding out what trending keywords are being used to find that content.
So one the one hand you have all the great topics that people love to read and share, and on the other, the high-converting keywords that may not necessarily have millions of hits per month, but are highly viable because people use them all the time to find information that they truly need.
Using SEO tools will help you generate keywords from a base keyword or broad search that you are particularly interested in. Yes, in the age of the smartphones, it is the long tail keywords that are more essential, not the broad searches.
In fact, SEO experts agree that they get more done by narrowing down the searches and appealing to very specific users. This aligns with our initial objective of getting more conversions per piece of content that you post on your website, blog, or Facebook page.
And let's not forget: your competitor is also edging toward success as we speak. While you can't do anything about other people's successful campaigns, you can take a look at what they're doing by simply analyzing what their websites contain.
There are plenty of tools and software out there that can give you a glimpse of their core keywords, as well as their backlink profile. The goal is not to be left out of any opportunities where you can bring your great content closer to your target audience. Remember: the goal is not to copy, but to find out how your competitors are reaching their audience – because you have the content already.
SEO Strategies to Help Boost Conversions